TikTok is no longer some random video-making app that no one has ever heard of. It is now competing with major social media players like Snapchat and Instagram, and even companies like Chipotle and The Washington Post have begun to dip their toes into these new TikTok waters.
Knowing that Gen-Z and millenials have a specific interest in the app, there is sufficient reason to start experimenting with TikTok's various marketing opportunities. The best way to understand TikTok and find out how to engage an audience with it is to download the app and start posting on it.
It may be slightly hard to navigate at first, but this guide will help you conquer TikTok and allow you to use it to potentially expand your business. Just follow these simple steps:
Setting up Your Account
Step 1. Download the app and sign up.
Go to the App Store or Google Play and download TikTok. When you open it, you have the option to sign up with your Facebook, Google, Instagram, or Twitter accounts, or you can use your own username and password if you don't want any of those accounts connected.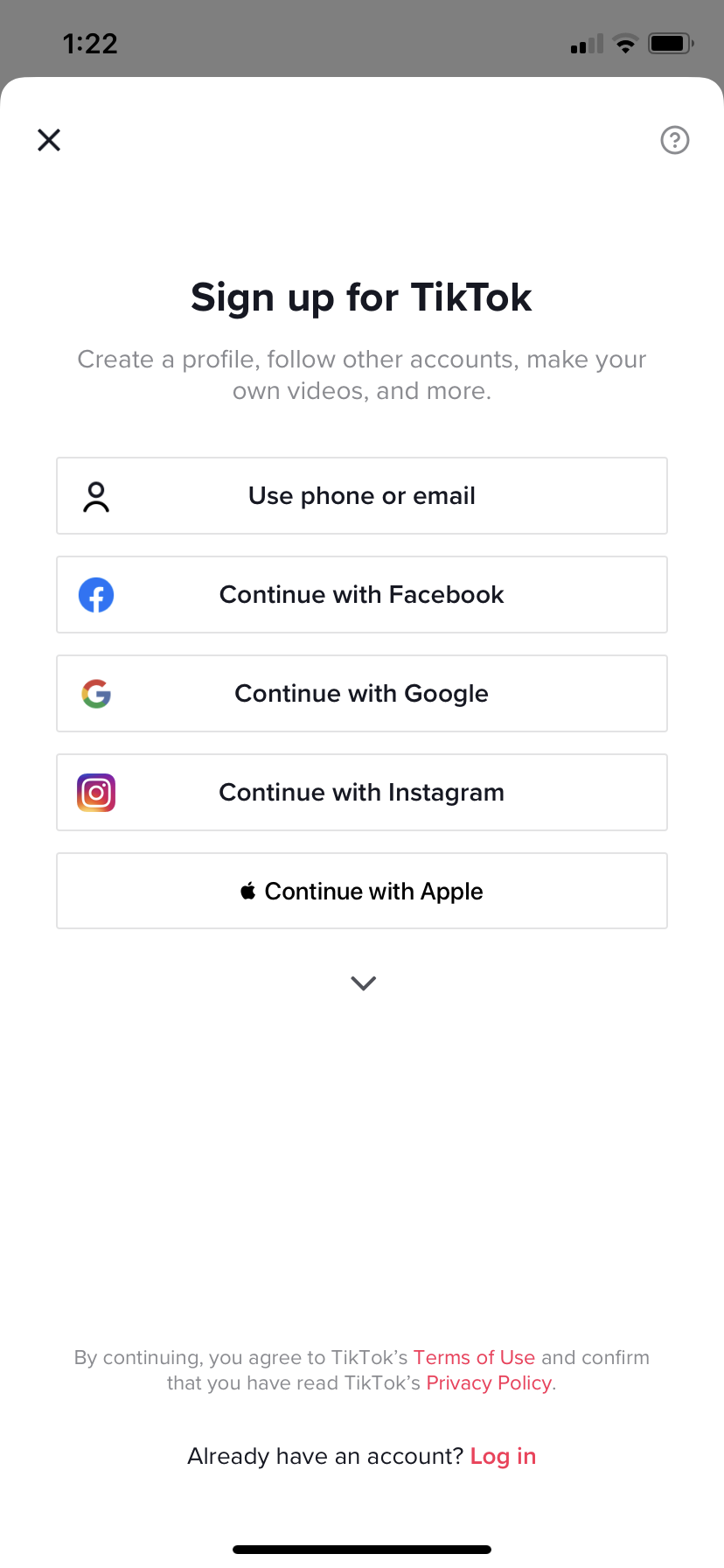 Step 2. Set up your profile.
Once you're logged in, you will be brought to the feed of videos. Tap on the icon that says "Me" to set up your profile. Click on the "Edit profile" button, then choose a profile photo. Next add your username and bio information, and if you want to show off your other social media profiles, you can link your Instagram and YouTube accounts. As a business, this is a great way to advertise your other social media platforms.
Find Videos and Engage with Users
Step 3. View the video feed.
Now that your profile is all set up, tap back to the home tab to view your video feed. At first, the app will display random trending videos, but once you begin following and interacting with more people, your feed will become more tailored to your interests.
Step 4. Like, comment, or share videos you enjoy.
When you find a video you like, you can tap the heart to like it or the speech bubble to comment on it. To share the video, click on the forward symbol below the comment symbol to view your sharing options.
If you really like a video and want to see if the user has most posts you'll enjoy, swipe left to view their profile.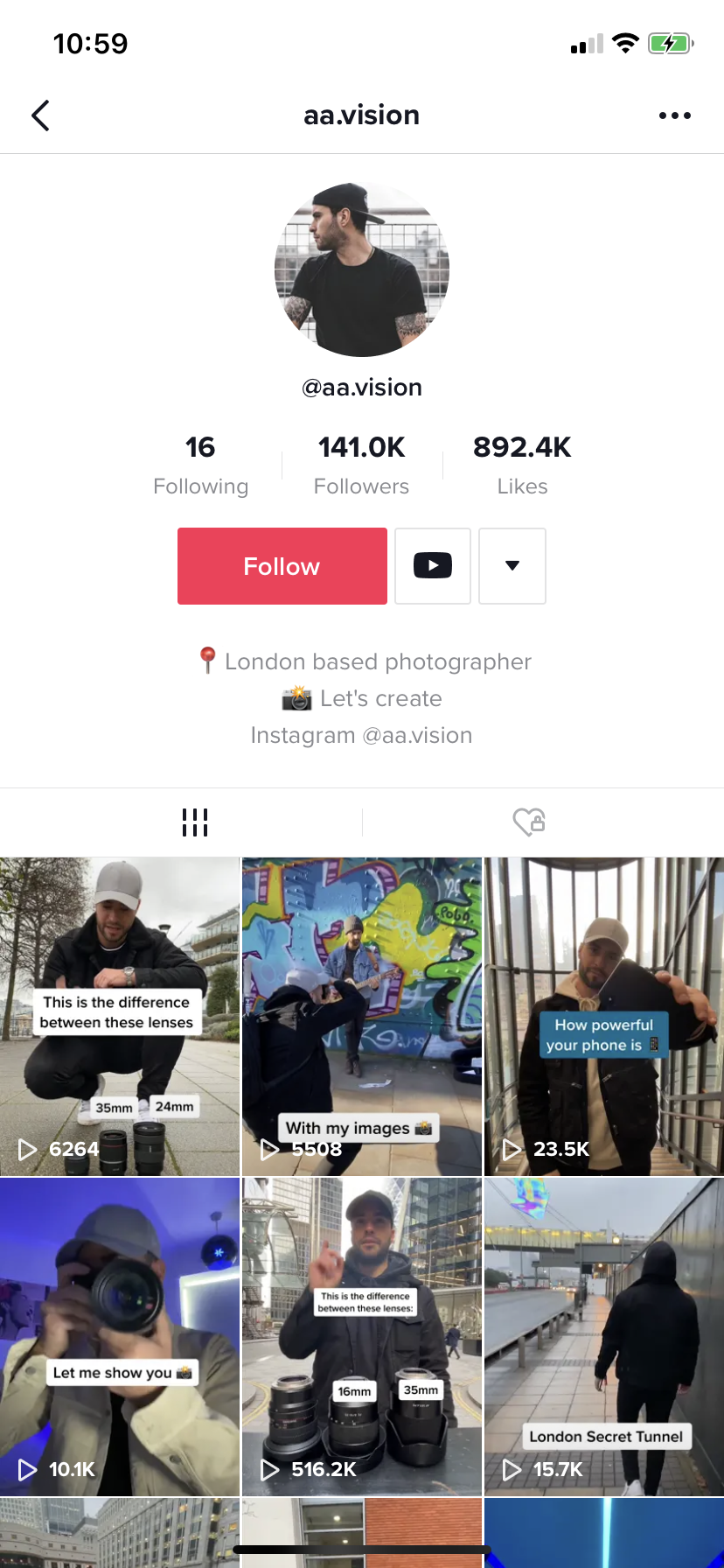 Step 5. Search for videos.
Tap on the second tab with the magnifying glass icon. Here you can search for accounts, videos, certain sounds, or hashtags.
If you want to keep up with a video creator you enjoy, follow them by clicking on the icon that includes their profile picture and a plus sign. Or, if you already know of a TikTok account that you want to follow, you can search for them in the search bar by pressing the "users" tab.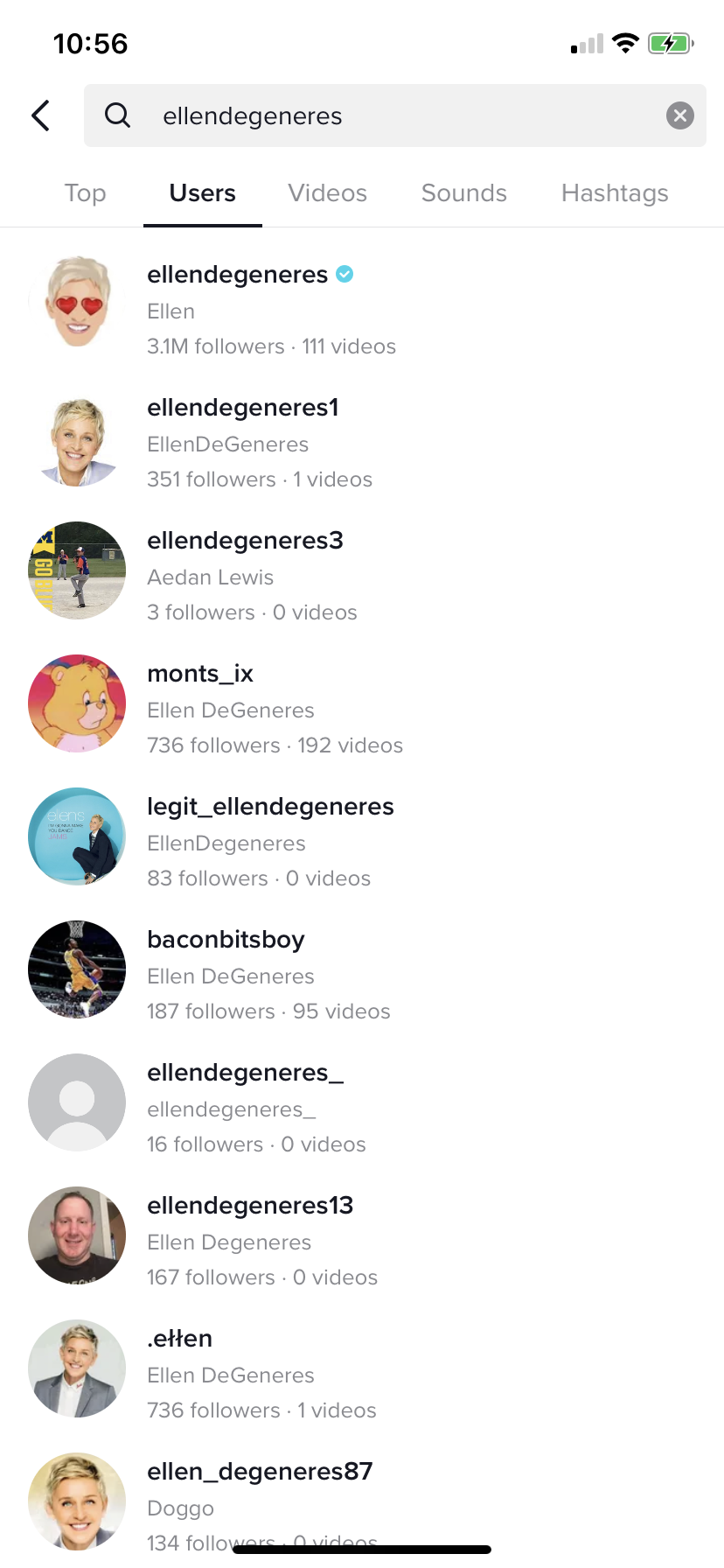 Posting on TikTok
Step 6. Set up your shot and pick out special effects.
Tap the center tab with the plus sign to enter camera mode. On the right side of the screen, you'll see icons for Speed (record your video in slow motion or high speed), Beauty (hide blemishes and smooth out your skin), Filters (change the color filter of your camera), Timer (allows you to set an auto-record countdown if you want to film hands-free), and Flash (add flash to your video).
On the top of the screen, there is a "Sounds" button that allows you to choose a musical overlay or sound effect that you want to film with.
On the bottom of the screen to the left, there is an "Effects" icon that allows you to filter your videos with special effects. On the bottom right, there is an "Upload" icon that allows you to record your videos outside of the app.
Step 7. Record the video.
Once you're ready, press and hold the record button. You can record all at once or in separate segments. When you're done recording the video, you can add musical overlays, filters, stickers, and text overlays on top of the video. When you're done, press "Next." You will then be directed to a page where you can add a caption, hashtags, and account handles of others. You can choose to post at that moment, or save it as a draft to post later.
That's about all there is to it! Remember to just have fun with it, because that's what the app is all about. As you think about possibly creating one of these TikTok videos, here are a few takeaways to remember:
Engage in challenges. Users enjoy watching them, and hashtagging a challenge can help you get more followers or views as people find you when searching the hashtag.
Show a different side of your company. Embracing a more personal tone could make your company appear more relatable or trustworthy to potential customers.
Don't be afraid to experiment. If you think something might be interesting or funny, just try it. You never know, anything on the app has the potential to go viral.
Engage with your audience. Try to come up with videos or challenges that are aimed at interacting with others. The more you engage with others, the more your fan base will grow.
Observe what other brands are doing. If you're looking for some inspiration, look to see content created by other big brands to give yourself some ideas.
Looking to see if this app is right for your company? We can help.
 {{cta('637e1c8c-1635-4f31-9281-7567eb02f0b9')}}