In this blog post we are going to go through the various items that make up a good website for generating leads. This can be both for b2b and b2c. Your website should be thought of as a helpful resource. When you give your visitors helpful information you are much more likely to build trust and ultimately lead to them becoming a client.
We are going to go through 6 key items that turn a regular website into a conversion tool.
Blogging
Chatbots
Downloadable Content
Calls-to-Action
Design
>>>DOWNLOAD OUR 5 STEP MARKETING PROCESS FOR SMALL BUSINESSES
Blog
Creating blog content is a great way to show you are an authority on a topic. Make sure your blog has clear call-to-actions and downloadable content that requires the reader to enter some information. This allows you to follow-up with more helpful content the reader will find useful and build trust. Another important aspect is to make sure you are optimizing your blog for SEO purposes. You want to make sure you have pillar pages, subtopics that fit your domain authority ranking and is being shared across your social platforms and even backlinked on other peoples sites. If you are new to SEO and don't even know what domain authority  means, it might be worth it to hope on a quick strategy call which can be booked by clicking here.
Do Your Research
Before you start to write a blog entry make sure you do your research. If you are a digital marketing agency, like us, you can't expect to rank for keywords like "social media marketing." The reason being, there is a lot of competition all throughout the country for those keywords. You want to find keywords that have a balance between low competition but a decent amount of search volume. Just like you don't want to waste time and effort trying to rank for keywords like "social media marketing" you also don't want to waste time ranking for keywords or phrases where monthly search volume is very low.
There are many software providers that can help with the research aspect of your keywords.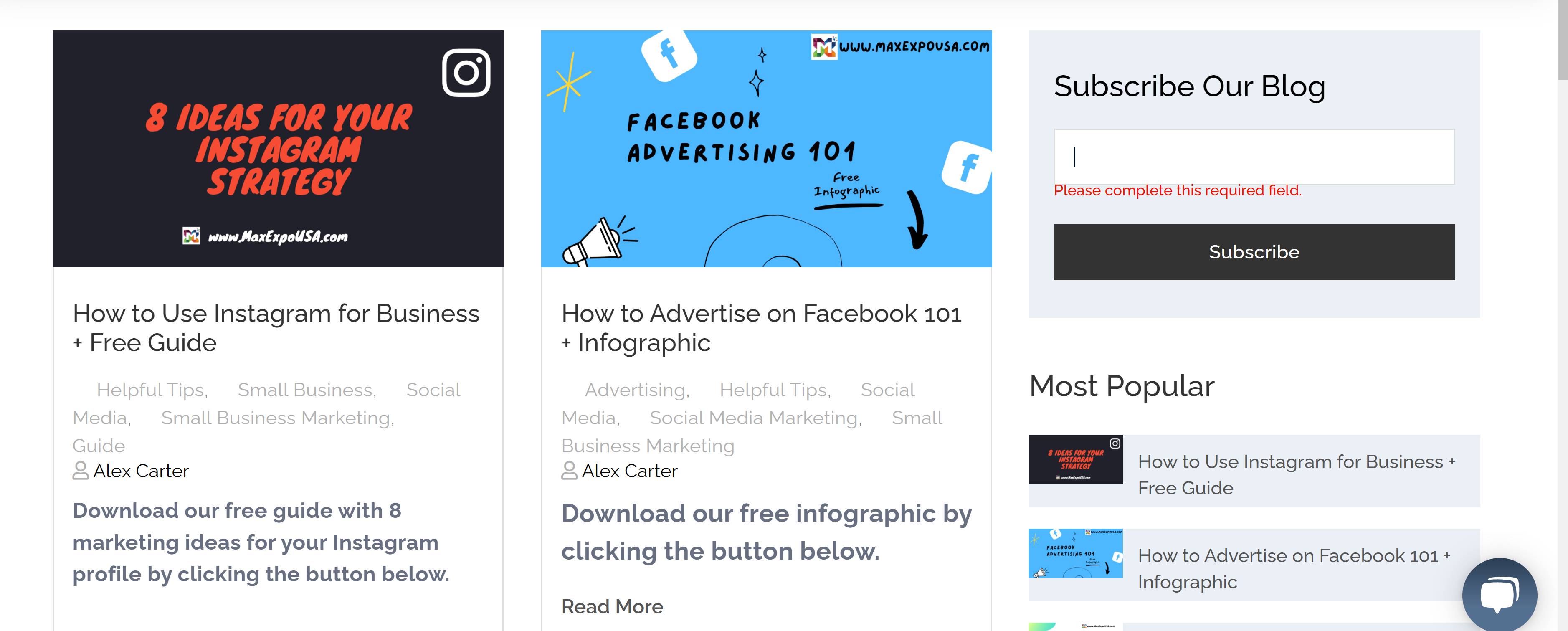 Chatbots
Chatbots make it easy for your potential customers to get the information they are looking for and for you to funnel the reader through a specific process. You might want to consider having the chatbot pop-up after the reader spends a certain amount of time on your website or clicks on a specific element. The biggest mistake we see people make is trying to make the reader book a call or meeting before you have established trust. A chatbot can give the reader the information they are looking for and show you that someone has interest in your products or services, all while being low-key.
A good chatbot should list all the questions your potential customers would want answered. Remember, you need to make it as easy as possible for potential customers to go from hearing about your business, learning about your business, products & services and being able to sign up or become a customer.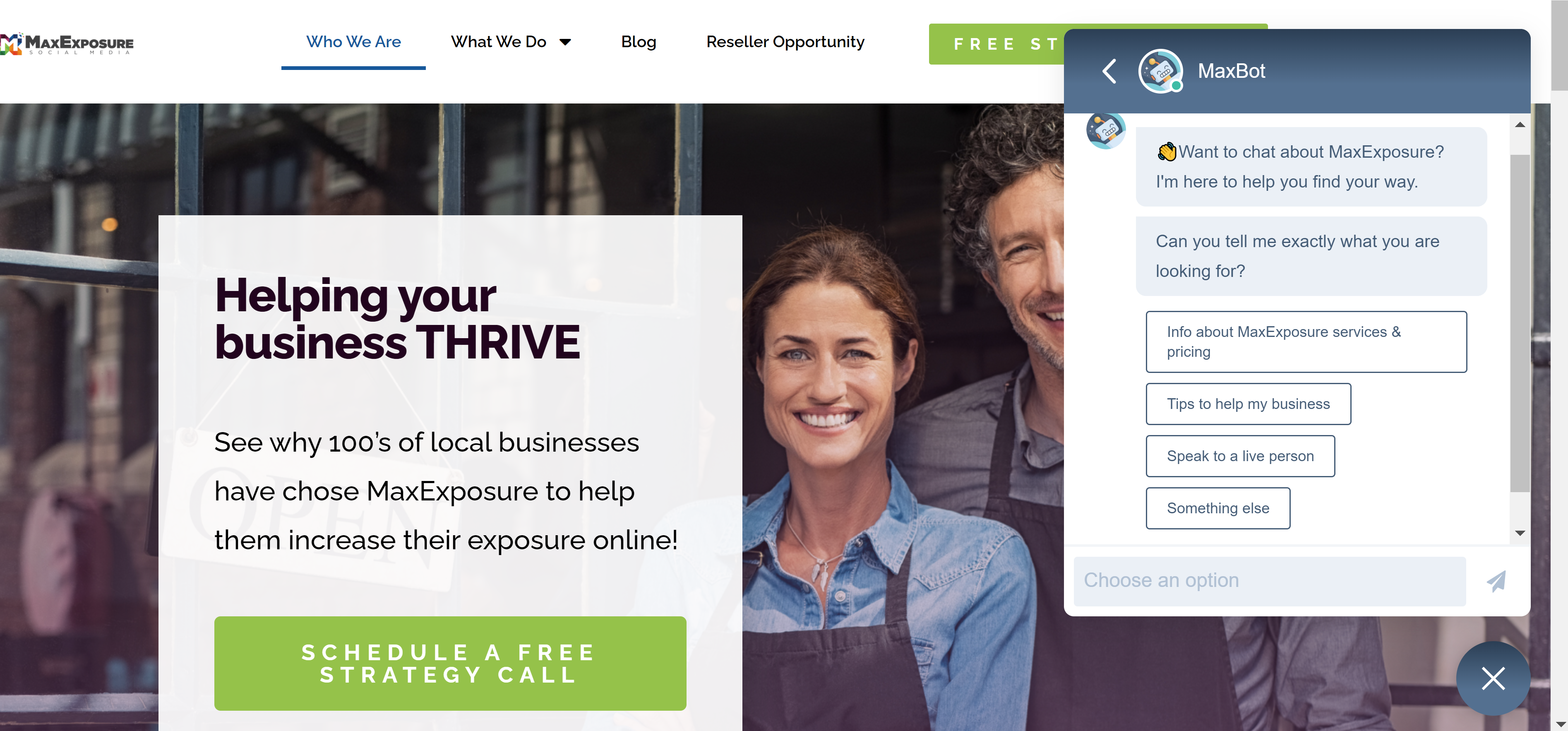 Downloadable Content
Your website should be a resource for the reader. Make sure you have multiple ways for the reader to get helpful information and for you to get some valuable information from the visitor in return. It should be a fair exchange. Infographics, e-books, guides & PDFs can be examples of resources you create and host on your home page and other relevant pages on your website. Make sure the reader is required to enter some information in order to download the content. Now you have a great person to follow up with.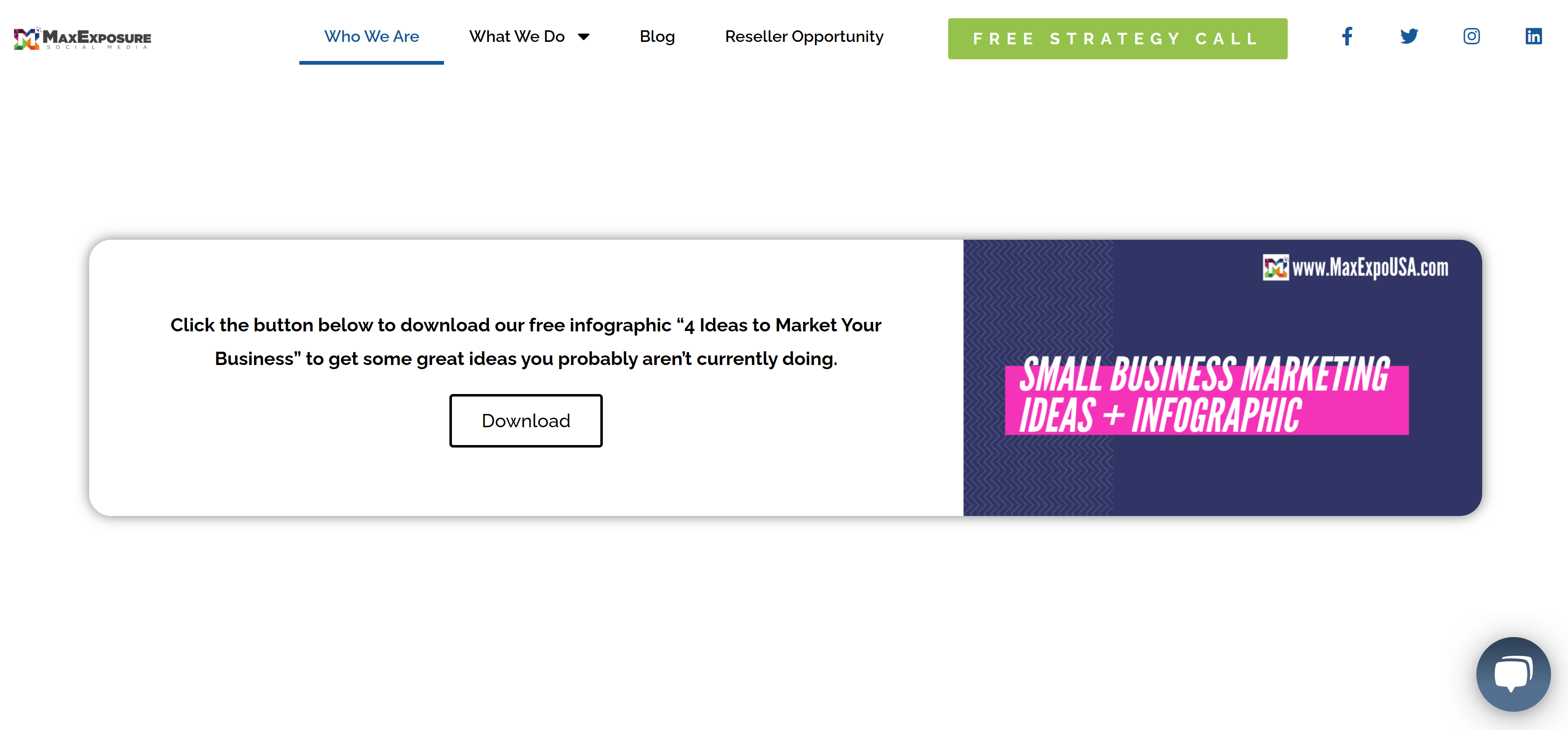 Landing Pages
Landing pages are a great way to deliver your downloadable content. The call to action on your website should be simple and then funnel the person to a landing page where they could learn more about what they would be downloading and enter their information. You don't want to waste valuable space on your website trying to sell your downloadable content.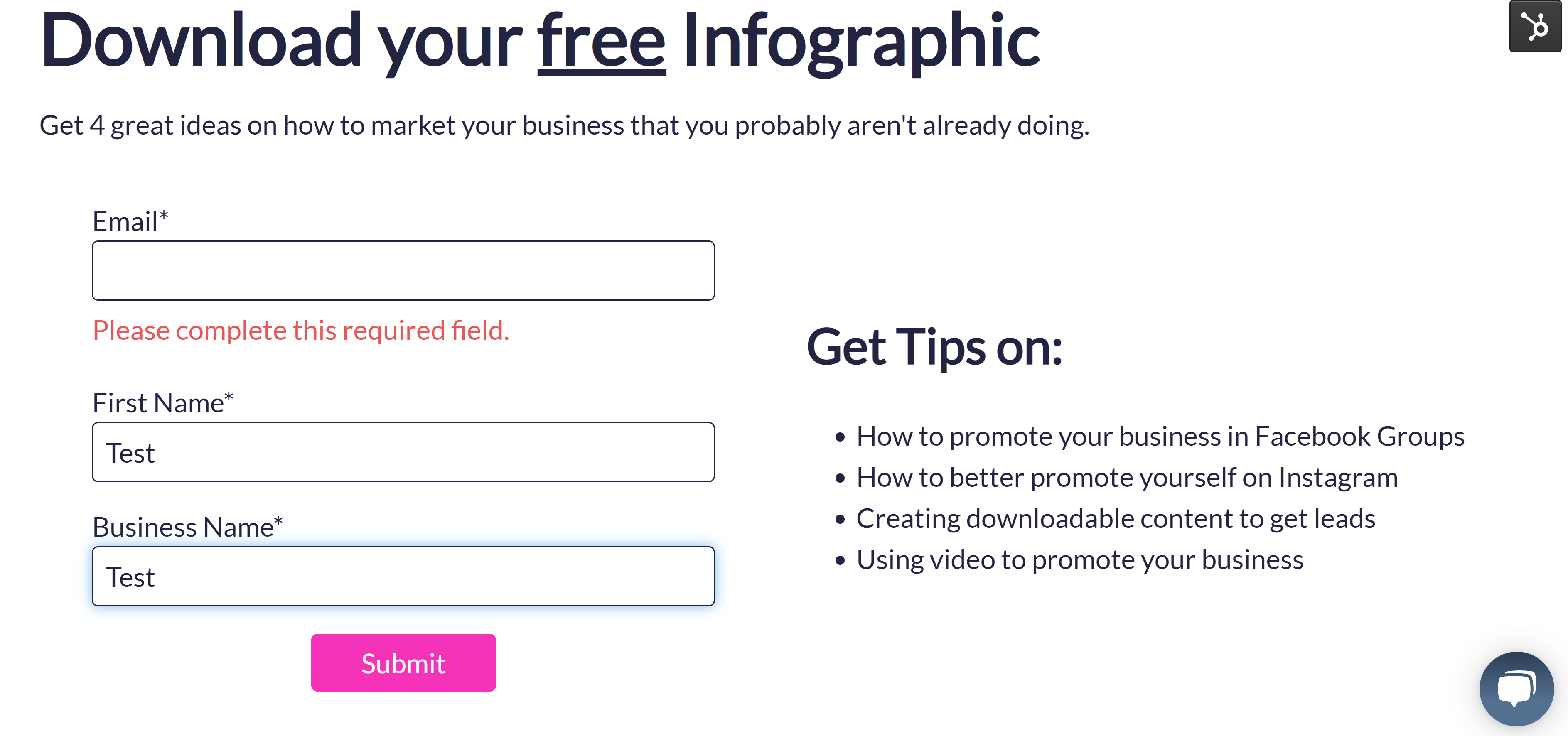 Calls-to-Action
In addition to the blog, chatbot and downloadable content, you should also have calls to action to contact you for a specific purpose. You may be looking to do a free consultation, an analysis, or just looking to spend some time getting to know each other. Whatever it may be, make sure you make it clear on your website. In addition, things like an appointment calendar can also make it easy for a potential client to pull up your calendar and pick a time that works for them.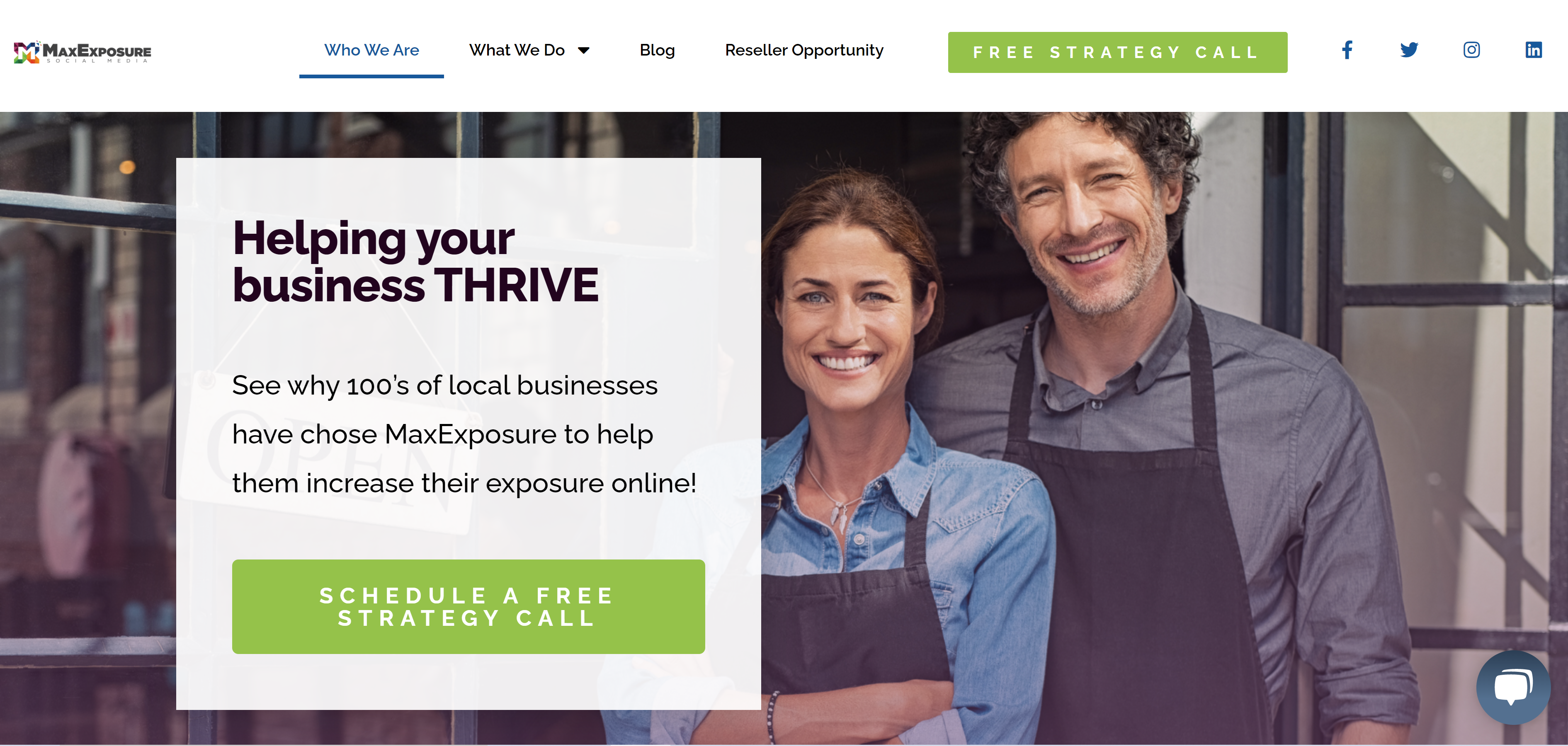 Design
The last key to a website that attracts and converts clients is to make sure it actually looks great. We speak with a lot of business owners who haven't updated their website in years, may not be mobile friendly, or is full of stock images. Your website is essentially your digital storefront. Even if you don't sell products online you need to take as much pride in your website as you would a digital store. If it looks outdated and is difficult to use, the potential client is going straight to someone else.
Summary
To summarize, a good converting website incorporates all the things we mentioned above. You need to have a website that looks great, has clear call-to-actions, has a way for someone to chat online without calling or booking an appointment and be filled with helpful content and resources that will prove you are an authority on a subject and build trust with your visitor.
You can't just have one of these things. You need to have all of them. By being helpful and answering your readers questions you will find your calendar starting to fill up more and more.
This doesn't happen overnight. We suggest you take it set-by-step. If you wanted to book a time with one of our specialists to discuss your business specifically, we would be happy to hop on a call. Just click here to book a time.
Don't forget!
Download our 5 step marketing process to see the exact marketing funnel we use to convert customers.
{{cta('f989921e-dd93-4d90-950c-36c6f7bb0076′,'justifycenter')}}
For more information visit: https://maxexpousa.com/website-design/