Are you unsure how to create a social media marketing plan for your business that gets results?
Introduction
How do you create a social media marketing plan and put it into practice?
If you are looking to increase your social media presence, update your strategy, or are completely new to social media marketing and just trying to get started, this blog will help.
Our 7 step process makes it really simple for anyone to successfully market their business on social media.
It's not hard.
However, it does take time.
Before we get started let me just mention, the biggest issue I see with small businesses when it comes to social media marketing is the consistency.
It's easy to get really excited in the beginning and have plans to execute the perfect social media strategy.
The difficult part comes with doing it week after week, month after month, year after year.
If you take breaks and neglect your social media marketing it can really set you back.
I can't tell you how many times businesses have hired us to help them out because they couldn't stay consistent.
If you don't think you have the time to properly spend on your social media marketing, or simply don't want to, you can email us by clicking this link and we will be happy to answer any questions and talk more in-depth on how we have helped over 500 small businesses with their digital marketing.
Let's get into the step-by-step process.
Step 1: Audit Your Social Channels & Your Competitors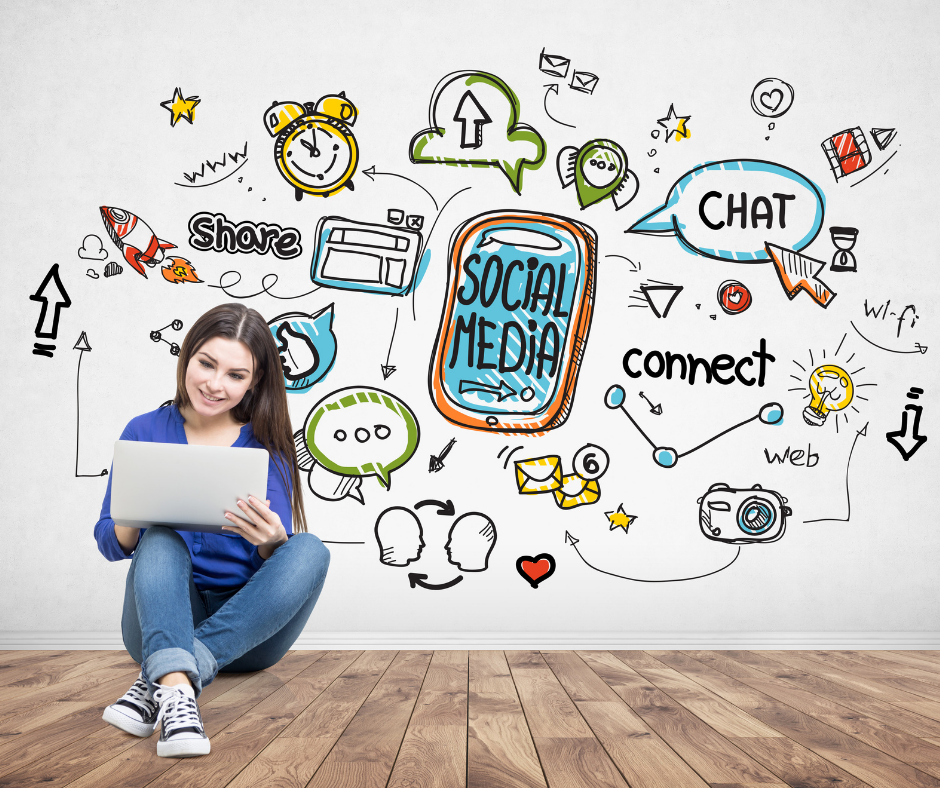 The first thing you need to do is audit your current social media presence and analyze your competitors.
We offer a free tool that can analyze your current social media channels and give you benchmarks against other people in your industry.
If you are interested, you can click the link here and send us your social media channels to be analyzed.
You want to analyze the number of followers you have, how frequently you are posting content, and how many people are engaging with your content.
Once you have those numbers you want to compare it to your competitors.
If you are posting content once a week without a lot of interaction from your followers but you see your competitors are posting three times per week and have people commenting and reacting to their posts, it is an indication you obviously need to increase the frequency of your posting and re-evaluate the type of content you are putting out.
To simplify things, you need to one-up your competitors. If they have 1,000 followers on their Instagram page, you need to have over 1,000.
Think about it from the potential customers perspective.
If they are comparing you and your competitors online and they see your competitors have more reviews on Facebook, your competitors are posting great content that is interesting and catches their attention, they have a bunch of followers talking about the business and engaging on their social media, that has an impact on the potential customer when they choose who to do business with.
The other thing to consider, the more people that engage on your social media, the more potential customers you reach.
Step 2: Choose your social networks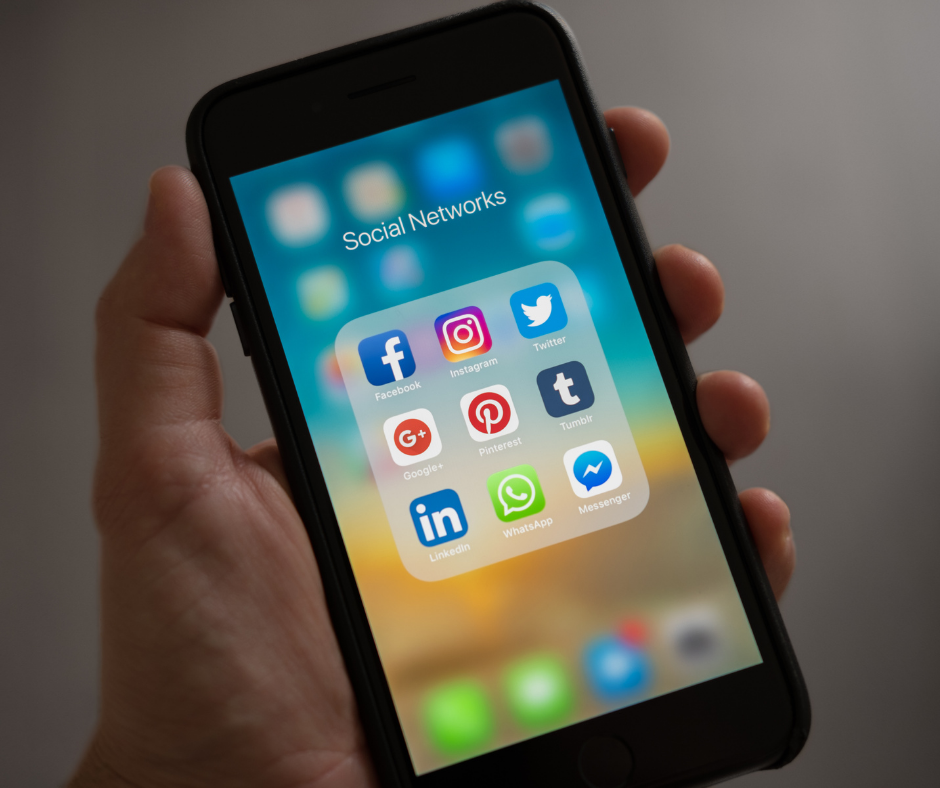 The next step is to choose the right social media channels that are right for your business or goals.
I'm going to go through a few of the more popular social channels and what businesses would fit.
Facebook
This is probably the most recognizable and popular social network out there.
Any business that doesn't post content that violates Facebook's Community Standards would be a great fit to use Facebook.
99% of businesses shouldn't have a problem adhering to Facebook's guidelines.
Facebook still boasts the largest user base out of any other social media channel.
I would consider Facebook a "must-use" for all businesses.
Instagram
This is another social channel that I consider a "must-use" for practically all businesses out there.
Instagram has a very large and loyal user base.
The one thing you need to consider with Instagram is it is picture and video based content.
You have to be ready to take a lot of pictures and video if you are going to utilize Instagram.
Twitter
Twitter is a great social channel to give people an inside look into more real-time thoughts and updates.
You can also use Twitter as an extension of your customer service.
Post content like you would any other social channel but also tweet out real-time updates on what going on with your company, to help resolve issues, answer FAQs, real-time specials, etc.
LinkedIn
This is a great social channel for professionals.
If you are selling something B2B or need to connect with other business owners / managers, etc. then this is a social network you should jump on.
You can use a personal account or create a company account for your business.
Post updates, get involved in groups, and message other professionals.
Pinterest
Is your business in the creative space where visuals are really important?
Pinterest is great for crafts, clothing, and anything else where you are trying to drive traffic to your website or sell something online.
Pinterest skews more towards women as far as demographics are concerned.
If your business sells something online that appeals to women then this is a social network you should utilize.
Step 3: Understanding goals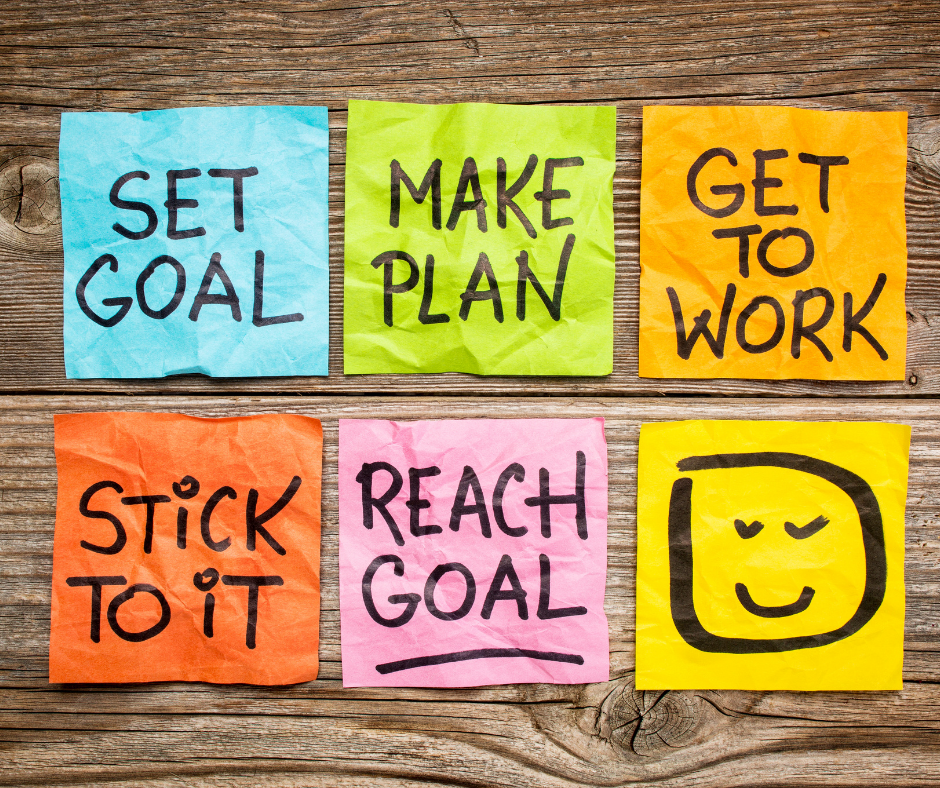 Let's discuss goals when it comes to social media.
Too often I see people / businesses aimlessly posting to social media with no real plan or goal.
Without a goal, how do you know if you are successful or not?
Let's take a look at some goals you can monitor when it comes to social media.
Reach
Reach refers to how many people are seeing your content.
The more consistently you can get in front of your potential customer the better it will be in the long-run for your business.
A potential customer may not need or want your product or service at that exact moment, but if you are getting your business in front of them on a consistent basis, you will be the first person they think about when they do finally need your product or service.
Your goal should be to build on your reach month over month.
Luckily, this is a basic metric almost every social network reports on.
Traffic
Are you looking to drive people to your website?
When you are posting content you will want to make sure every post has a specific call-to-action.
Make sure you have Google Analytics connected to your website.
It makes it much easier to see all the people that are coming to your website from your social networks.
You can also see which social networks are responsible for the most traffic.
Engagement
Engagement refers to people who are interacting with your posts whether it is through reactions or comments.
Having conversations with your customers and potential customers can have a tremendous benefit growing brand loyalty.
If a potential customer goes to one of your social channels and sees all these people commenting and interacting with your content it is an indication that you are doing something right to them.
It's almost like having your customers do your marketing for you.
The more they interact with your posts the higher likelihood it is that their followers see your content as well.
Followers
Maybe having a lot of followers is really important to your brand and credibility.
Every social channel shows how many followers your page has so it makes it really easy to track your growth.
I would strive to beat your local competitors.
If you local competitor has 1,000 followers on Instagram your goal should be to get more.
Make sure you don't purchase followers.
Not only is this against most social networks policy but it also really does nothing for your business since the followers you purchase won't interact with your posts and won't be purchasing anything.
It is a bad look to have thousands of followers but no interaction on your pages.
Conversions
Conversions are an important component to social media.
You need to have a way to measure conversions outside of the social channels themselves.
This is where Google Analytics come into play once again.
You also need to make sure you have conversion tools equipped on your website like chatbots, downloadable content, e-commerce, appointment schedulers or anything else to help sell your products or services.
You can link your Google Analytics with your conversion tools and see who is coming from your social media channels and how they are interacting with your website (whether they are clicking on your conversion tools or not).
Step 4: Create a posting schedule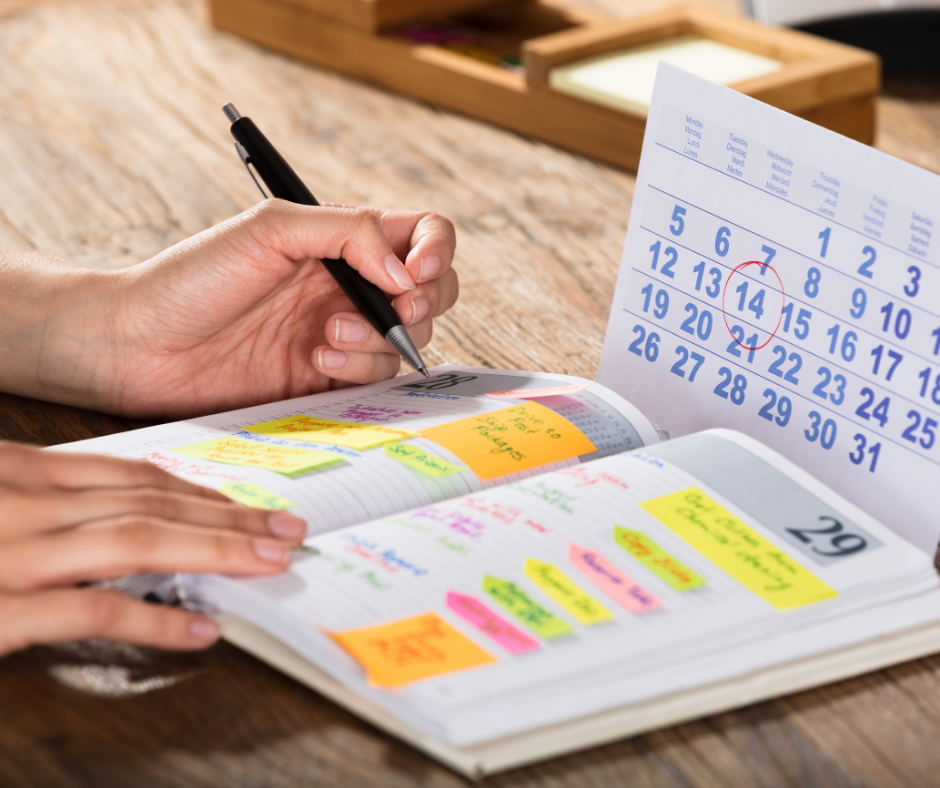 The next step is to create a posting schedule.
One of the biggest issues I see with small businesses and their social media is the lack of consistency.
Too often I see gaps of months or even years without any content.
Create a schedule you can stick with.
Not every social network has to be on the same schedule.
You could do something like this:
Post a new video to YouTube every other Monday
Post to Facebook & Twitter Monday / Wednesday / Friday
Post to Instagram Thursday & Saturday
Post to LinkedIn Tuesday & Thursday
Create a new blog post once a month
Whatever your schedule looks like try to make it something you can be consistent with.
It's also ok for some content to overlap.
That blog that you wrote can be cross posted on all your other social platforms.
That video you created for YouTube can do the same.
Did you receive a new great review?
Make sure you post that to your social channels as well.
If you think this is too time consuming for you to manage you can always click here to check out our social media marketing services where we come up with custom content for your business, write a monthly content calendar for your approval, post to all your social networks, monitor comments on your pages and send you monthly reporting.
Step 5: Come up with different content ideas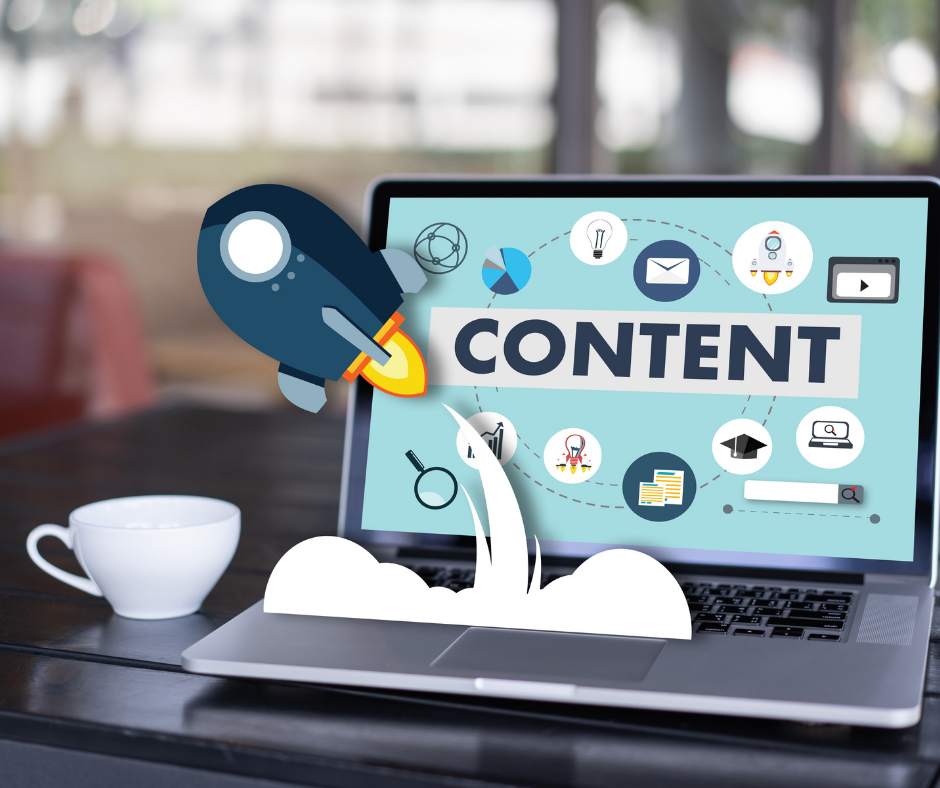 The other main issue I hear from businesses is the difficulty in coming up with content ideas.
Here are a few examples of content ideas you can use:
Answering product or service FAQs
Behind-the-scenes look
Video tips on your area of expertise
3 fun facts about you or your staff
Positive reviews you receive
How-to guides
Infographics
New product announcements
Polls and questionnaires
Blog posts
You can also look at your competitors profiles and get content ideas from them.
Try Googling companies in your industry.
There really is no shortage of content ideas out there.
Step 6: Analyze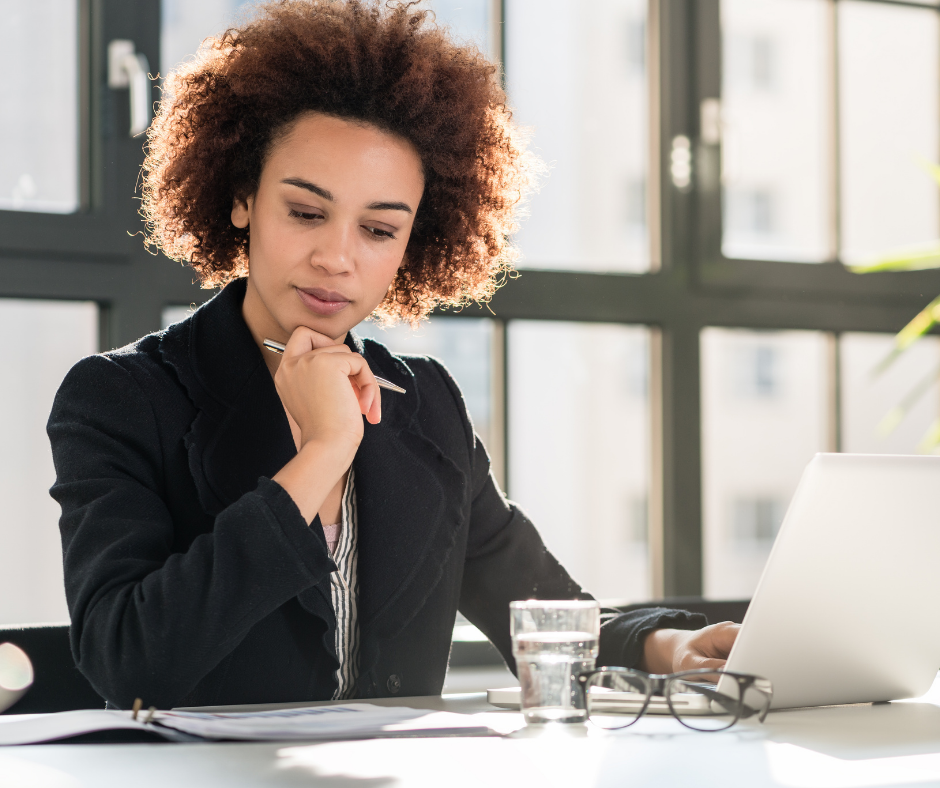 Depending on where you started you could potentially analyze your strategy after a month or so.
If you had no real social media presence it may take longer.
You should understand how to analyze your specific goals from step 3.
If you aren't meeting your goals then you need to re-evaluate your content strategy.
As I said before, find successful people in your industry who are doing social well.
Use them for inspiration but do what they are doing even better.
If they are writing blog posts, doing videos, or putting out content that is getting a great reaction.
Make a better version of what they are doing.
If you are really having trouble figuring out what is wrong with your social media strategy you can email us here and we will be happy to help you out.
Step 7: Adjust your strategy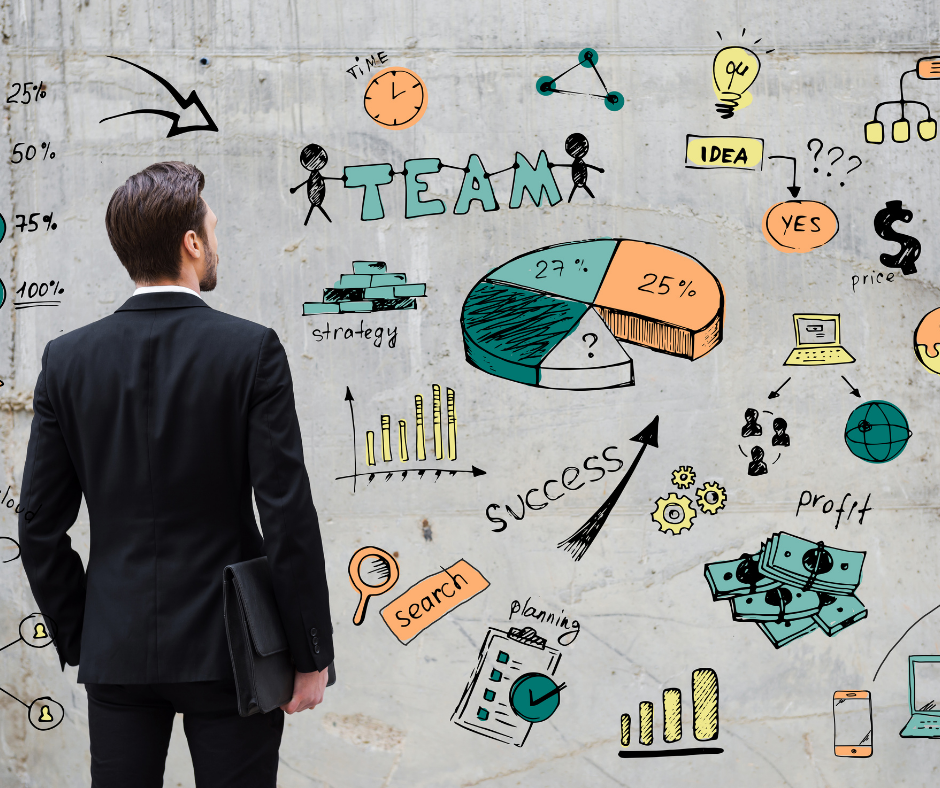 Don't be afraid to adjust your strategy.
Social media is always evolving.
Trends change, what your audience wants changes, your own company changes over time as well.
Always be willing to evolve and give your audience what it wants.
If you notice a particular piece of content doesn't do well every time you post it, then stop doing it.
This may seem simple but is an issue I see quite often with small businesses.
I will visit someone's Instagram or Facebook page, see them only posting about their products and services and why people should buy from their company and hardly any of their posts have any interaction.
You would think they would change things up.
However, I go back to their page a month later and see either the same content being posted, still with no interaction, or they have given up and haven't posted anything for weeks.
Conclusion
If you need help with your social media marketing or want to discuss any questions you have specifically pertaining to your business you can get in touch with us below.
MaxExposure Business Solutions
781-227-0531