In today's competitive world, customers truly value the experiences they have when they enter a store or visit a website. One poor experience can leave a bad taste in the customer's mouth, and it only takes one incident to make them instantly switch over to a competitor. This is why it is essential that the customer has a pleasant experience every time they shop with your company!
Brands that provide exceptional customer experiences are ones that make sure their customers are satisfied with every aspect of the shopping experience, prompting them to come back time and time again. In order for your business to achieve long-lasting customer experience success, make sure to implement these five strategies into your business plan:
1. Create a clear customer experience vision
The first step in creating a positive customer experience is having a clear customer-focused vision. The easiest way to do so is by developing a set of statements that act as guiding values. These principles will drive the behavior of your organization and will surely have an impact on the customer experience. In order to provide the best customer service, ensure that every team member is aware of these values and incorporates them into their everyday activities on the job.
2. Understand who your customers are
The next step in building customer experience is to put yourself in the shoes of your customers. Once you know what it is that they want, you will be better able to serve them.
One way to do this is by segmenting your customers and creating personas. When doing so, try giving each persona a name and a personality in order to better connect with them and their needs. For example, Kate is 26 years old, she is internet savvy and can navigate finding products on her own, while Mike, who is 54, needs to follow clear instructions in order to find what he is looking for. By creating personas, you can understand your customers better and make your business truly customer-centric.
3. Create an emotional connection with your customers
We've all heard the saying, "it's not what you say, it's how you say it," but it rings true when it comes to providing exceptional customer service. Customers become loyal because they are emotionally attached, and remember how they feel when they use a product or service.
Even the littlest things can create positive associations to your brand in your customers' minds. For example, going the extra mile to assist a customer who may need help finding what they are looking for in the store, or sending a thoughtful note in the package that they purchased online can really go a long way. Emotionally engaged customers are more likely to recommend your product or service and to re-purchase from you, so there is no reason not to implement this strategy in your own organization!
4. Capture customer feedback in real time

In order to know if you are truly delivering an outstanding customer experience, you need to ask your customers what you are doing right or wrong. You can use live chat tools to have conversations with your customers and can send follow-up emails using post-interaction surveys. It is also important to tie feedback to specific people on your team, so they can see the difference that they are making to the company. This allows you to enhance what you are doing right and improve upon what you are doing wrong.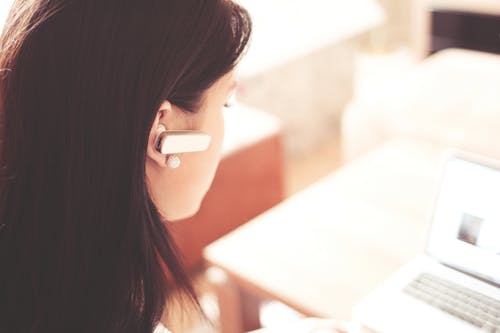 5. Use a quality framework to develop your team

Finally, with the feedback you receive, you should aim to identify the training needs for each individual member of your team. You should take the time to increase the development of your employees through coaching, training, and eLearning. When the entire team is on the same page about your goals, they will be better able to provide your customers with the best service possible, ultimately bringing growth to your company.
By prioritizing customer experience, your company will surely realize a positive impact on customer loyalty, higher retention, and increased revenue growth. Customer experience is an area that needs constant nurturing and care, and it all starts by implementing these strategies into your business plan!