Google My Business is an important tool if you want to drive more web traffic.
>>>Interested in our PDF "The Small Business Marketing Funnel"?
The problem with a lot of businesses and their Google My Business listing is they don't have their information fully filled out or understand the capabilities of what their listing has to offer.
This means you could be losing out on potential customers.
Let's first dive in to what exactly "Google My Business" is.
What is Google My Business?
Google My Business is a listing service provided by Google that helps your business get found on Google search and  Google Maps.
It utilizes geo-location so when someone searches for, let's say, "plumbers", it's going to show me plumbers in the area I'm searching.
If I'm searching in Boston, MA, it isn't going to show me plumbers in New Hampshire.
Now, the trick is to make sure your business comes up as high as possible.
The higher your business appears in search the more potential customers will see and interact with your listing.
Your Google My Business listing is much more than just your business name and phone number.
You can add your website, appointment links, photos, create posts and offer specials, showcase reviews, and real-time updates.
What's the Difference Between Google My Business, Google AdWords and Organic Search Listings?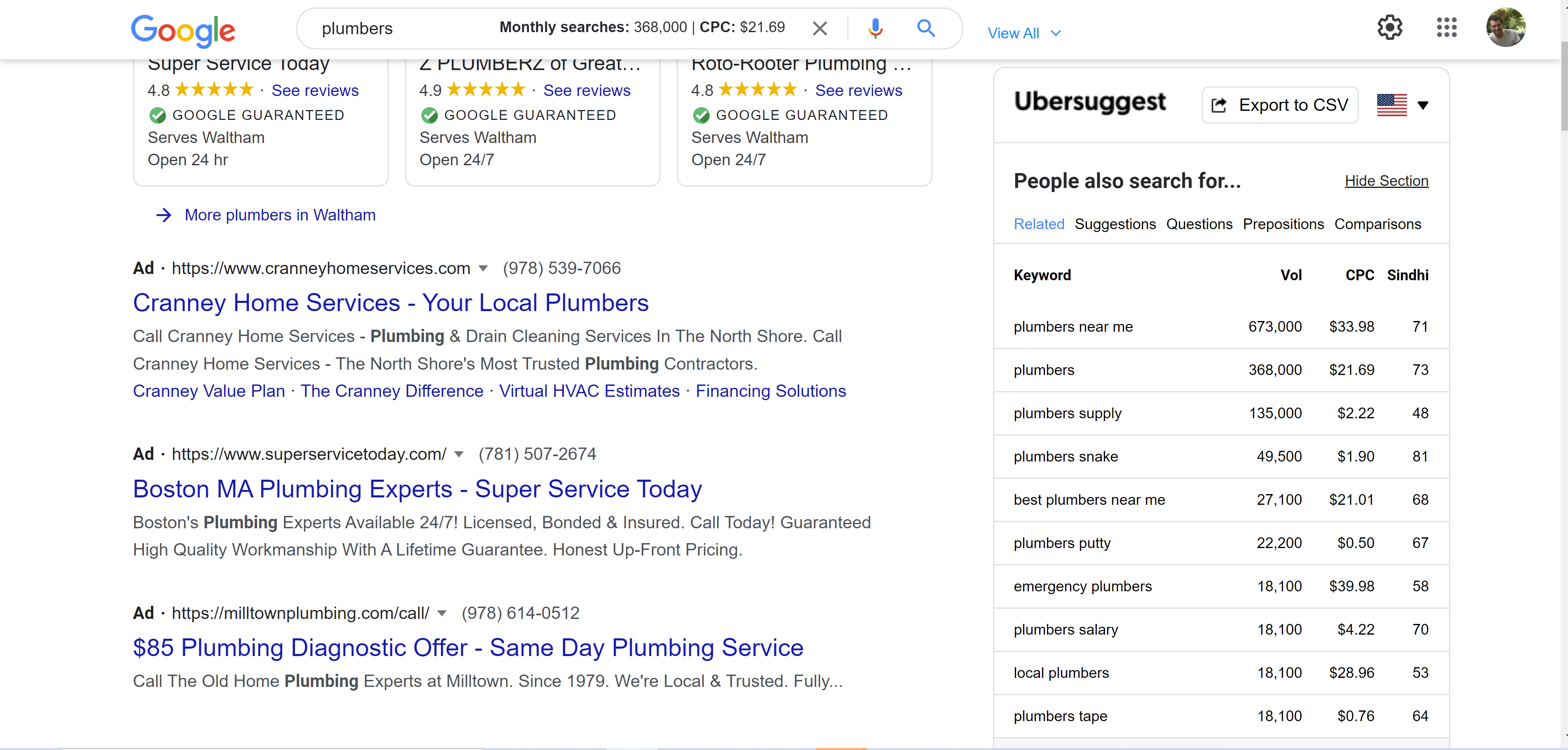 When you do a search on Google it has three main components.
The first pack of 3 businesses are from people who advertise on Google AdWords.
You will see to the left of their business name it says "ad".
This means these particular businesses paid to be at the very top of Google.
After the 3 AdWords listings you will see a map of the location you are searching followed by the 3 highest ranking Google My Business listings.
This is where it becomes critical that your business is listed in the top 3.
The next section is the organic search listings.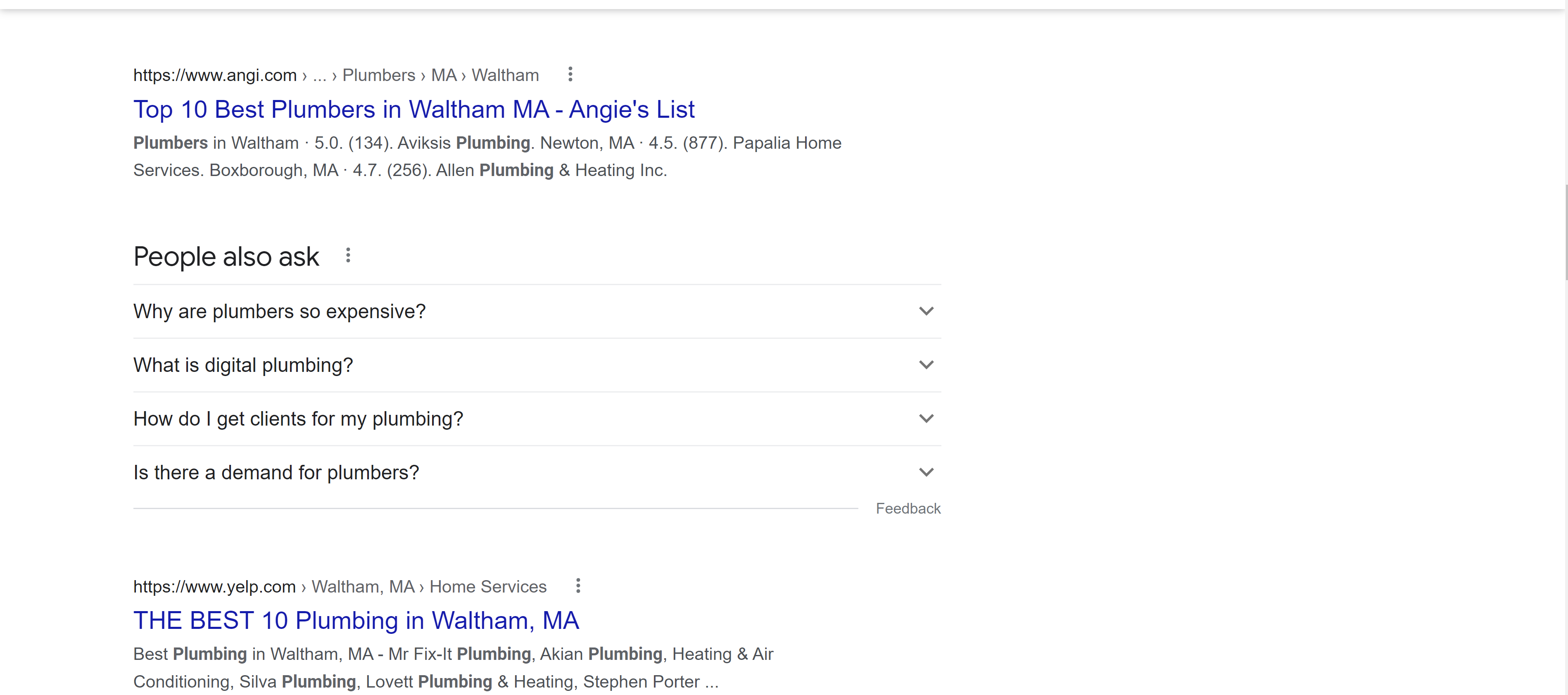 This is where Google will show you search results of websites that rank well in terms of SEO and are relevant to your search query.
How to Rank Higher on Google My Business
The first thing you need to do is claim and verify your listing.
You can do this by going to https://www.google.com/business/
Once you sign in and claim your listing it will ask you to go through a verification process of either receiving a phone call or a card that will be sent by mail to verify the address.
Once your listing is claimed you want to make sure you have filled EVERYTHING out and have your profile 100% complete.
This means adding your hours of operation, service areas, keywords, logo, pictures, and anything else it asks of you.
The next step is to start getting as many reviews as possible and respond to them all.
On your Google My Business Profile there is a section where you can request reviews.

This will give you your review link to easily send out to your customers.
Make it a habit to always send this out to every customer you interact with.
The more reviews you have, the better your listing looks and stands out to potential customers.
Let's revisit the screenshot of the plumbers.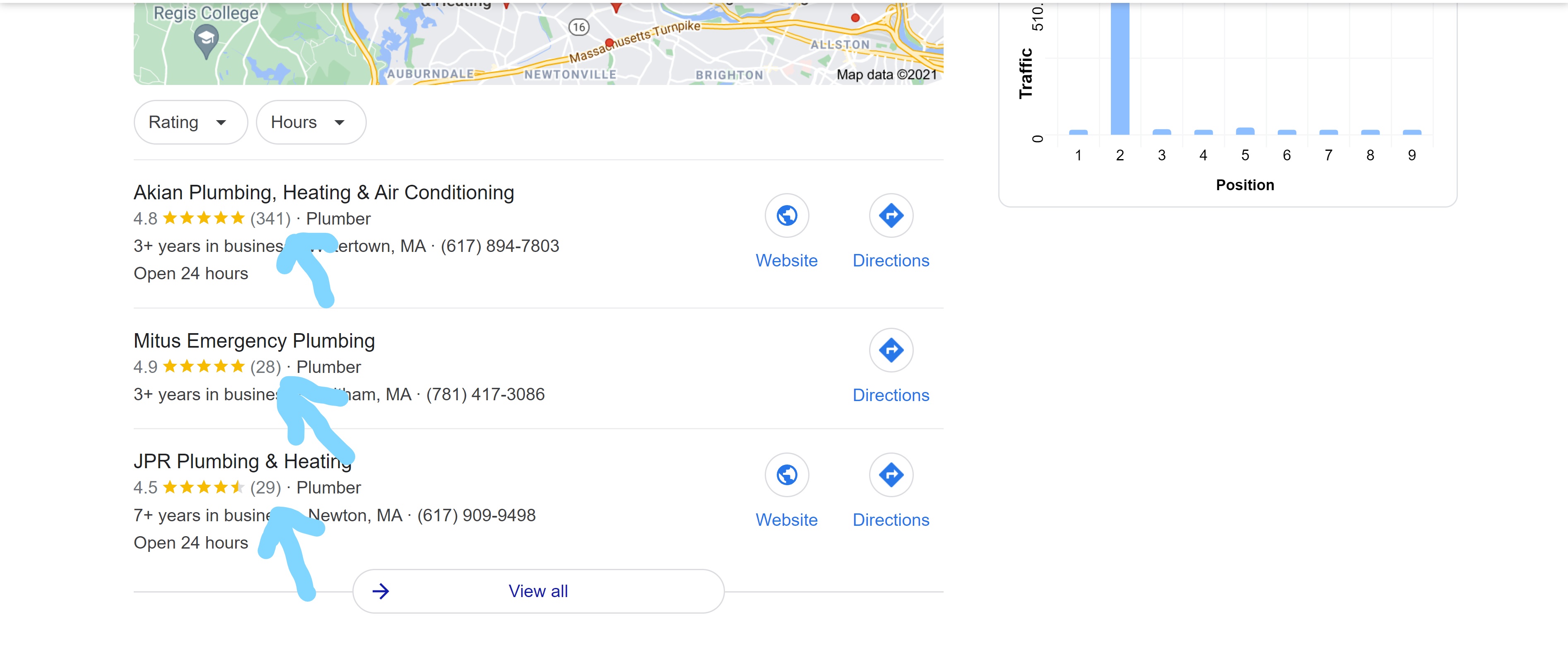 You see the top listing has 341 reviews while the next two listings have 28 & 29.
If I needed a plumber this would make it a no-brainer for me to contact the company that has 341 reviews and a 4.8 star rating first.
Don't just settle for beating out your competition when it comes to reviews.
Even when you surpass them, keep going and really drive home the reason why a potential customer should choose you.
What Happens When Someone Does a Search for Something Outside My Category?
The other reason you want to fully fill out your profile is because a good amount of people are going to search for something that may not exactly fit your business category.
Sticking to the plumbing theme, let's say instead of me searching for "plumbers", I searched for "water heater".
Now looking at the first 3 listings on Google My Business I get different results from when I searched "plumbers".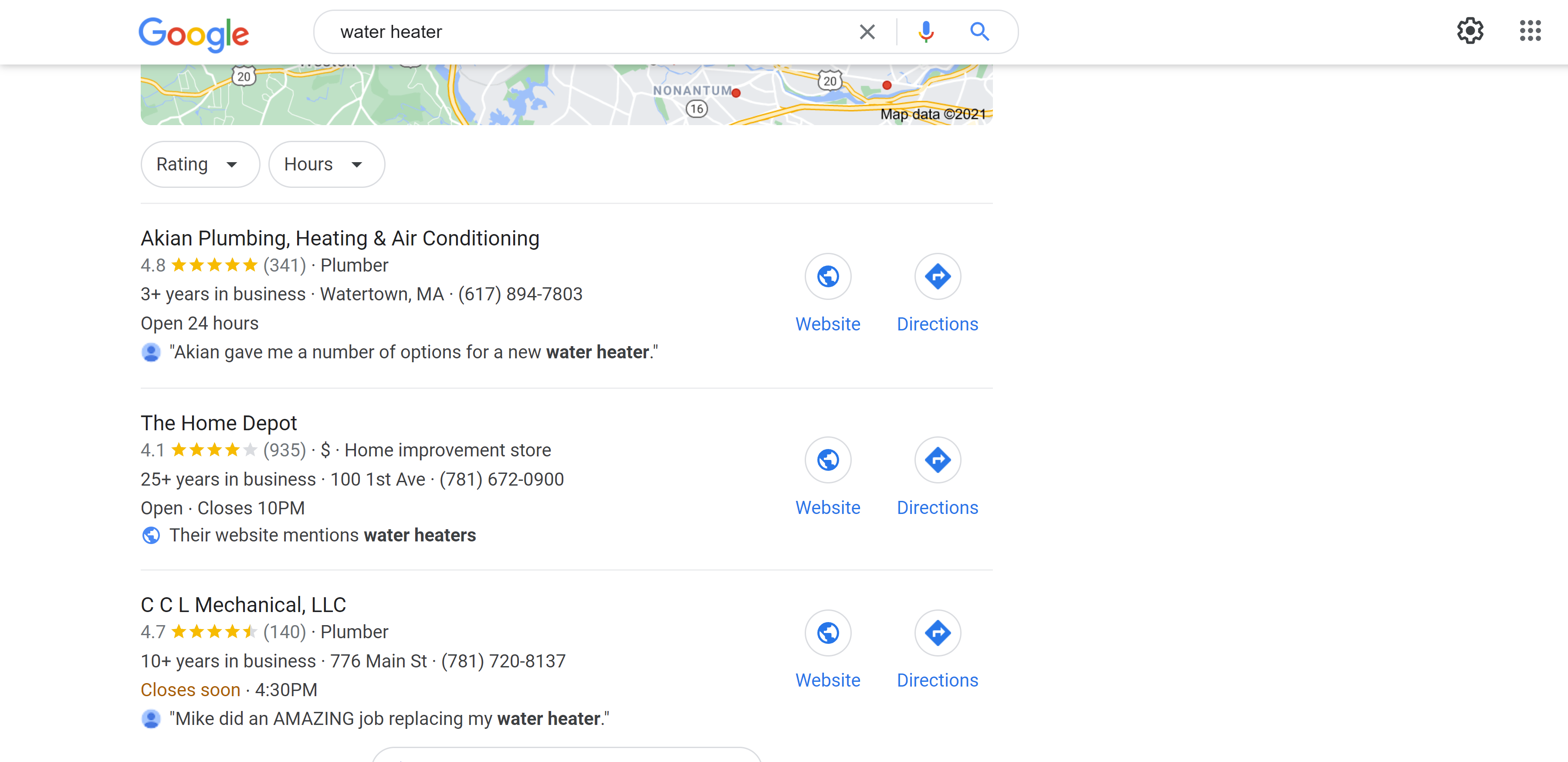 The first company is the same as when I searched for "plumbers" and underneath their listing you can see Google shows the relevancy between the listing and the search term.
It shows that a reviewer mentioned "water heater" in their review. (Again, the importance of getting as many reviews as possible).
The next listing is for Home Depot, which Google says "their website mentions water heaters".
This is a good demonstration of why you want to make sure your profile is fully filled out, your website connected, and you are getting as many reviews as possible.
Is There Anything Else?
The last factor is how well-known your business is online.
The more SEO you do for your business on a consistent basis the more keywords you will rank for in organic search and the more trustworthy Google will deem your business.
Doing things like getting listed in online directories, fixing all the SEO issues your website may have, investing in backlinking and keywords will be a big help for your business.
Some Important Google My Business Statistics
Let's take a look at some important statistics if you still aren't sure of the importance of Google My Business.
Online Business Listings with photos are 2x as likely to be considered reputable and get 35% more clicks. (Synup.com)
90% of consumers read online reviews before visiting a business. (invespcro.com)
84% of Google My Business views come from people searching for products, services you offer or your business category, not from searching your business directly. (Brightlocal.com)
The average local business receives 1,260 views each month – 943 on Search and 317 on Maps. (Brightlocal.com)
Need Help with Your Digital Marketing?
If you need help with your digital marketing feel free to reach out to us with any questions.
We can run a free analysis of your business that measures your social media, website, SEO, online reviews, and more.
It will give you a grade based on other businesses in your industry with items you can do to improve your online presence.
If you are interested in the analysis or just want to chat about any of our services including social media marketing, SEO, web design, digital advertising, email marketing, and more, reach out to us.
Social:
https://www.facebook.com/MaxExpoUSA/
https://www.instagram.com/maxexpousa
https://twitter.com/maxexposuresm
https://www.linkedin.com/company/maxexposure-social-media