Using social media to promote your business? A content calendar is crucial to the success of your campaign!! A content calendar is a calendar used to plan, organize, and strategize social media content on a day-by-day basis. This helps to eliminate repetitive postings and can make social media accounts more well-rounded. Content calendars are inexpensive and can make a huge impact on your feed. Here are some tips for creating a successful content calendar:
Goal setting
It is important to set goals before taking any project on, whether it be big or small. Goal setting before creating a content calendar is important because you can plan ahead in order to ensure that your goals are reached (or exceeded)! Do you want to raise brand awareness? Increase follower engagement? Advertise your products? Setting goals before creating a content calendar can keep you motivated with your postings!
Decide on content:
Creating and deciding the content of a social media account is the most difficult part of creating a content calendar. Here are some things to consider when planning out your content: Tone: It is important that social media postings have a consistent voice, regardless of whether or not the same person is posting every time. Make sure to create a voice that is consistent with your branding and customer/ client demographic. Popular tones include: professional, friendly, whimsical, and casual, but decide on what will work best for you based on your business! Plan ahead: Content calendars can ensure that you never miss out on an important date, holiday, or product release. By being aware of important dates for your business, you are able to plan postings around those dates. For instance, many businesses choose to advertise new products before they are even released. This helps to raise awareness of the product so that people purchase it when it is released!! In addition, planning posts around holidays can help to maximize follower engagement. Create the perfect mix of content: Creating a mix of content is important to make sure that your postings aren't becoming too repetitive or boring. Many businesses swear by the "80/20" rule for social media. This states that 20% of your postings should be advertisements or direct promotions, while the remaining 80% should be entertaining. This ensures that postings don't become too dull. Entertaining posts generally gain the most engagement from followers! Posting ideas include product related articles, industry tips, product tutorials, and reposts from customers.  Try adding a day of the week hashtag such as "Motivation Monday! Post consistently: Consistent post times are crucial! Don't post 10 times in one week, and then 1 time the next week. Content calendars can help to evenly distribute posts to maximize engagement.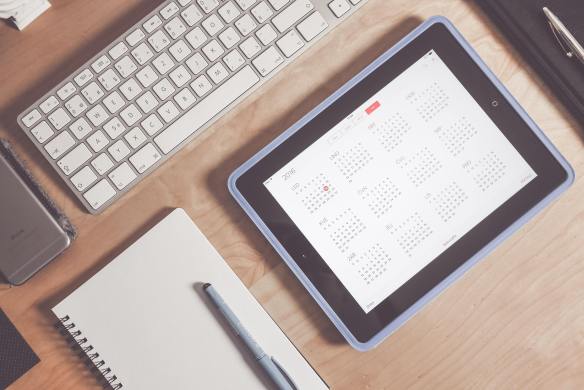 Creating the calendar
There are many different sites that you can create content calendars on. Popular sites include google sheets and excel. There are also many customizable templates that you can find online. Once your calendar is created, try color coding in order to organize content. Creating a thorough content calendar ahead of time can help you to save time in the long run! Make sure to keep up with changing trends and content from competitors. Content calendars should be a rough idea of postings, but be open to changing posts if you find something better! Content calendars can help to improve your social media marketing campaigns! Click
here
for social media marketing products!