The truth is, there are multiple steps you must follow when it comes to having a complete marketing strategy that works.
The great part is, it doesn't have to be overwhelming.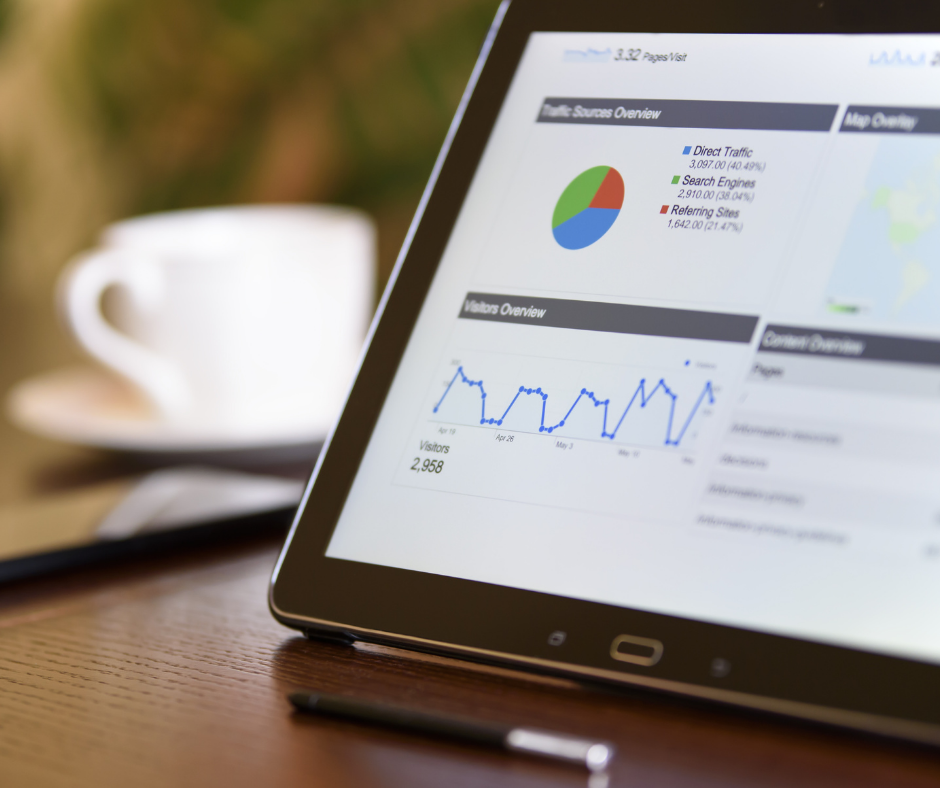 Complete Small Business Marketing Guide
We hear these common problems when we speak with small business owners:
I don't get anything from marketing.
I don't really know what to do.
We are posting to social media, isn't that enough?
The truth is, there are multiple steps you must follow when it comes to having a complete marketing strategy that works.
The great part is, it doesn't have to be overwhelming.
Watch the video below for more in-depth information on the strategy process.
>>>DOWNLOAD NOW – Complete Small Business Marketing Guide PDF
Overview
The point of this exercise is to break down the 5 steps of our marketing funnel and for you to do a realistic evaluation of where the holes may be with your own business. Once you identify the problem areas you can fix them. Not only do we break this down step-by-step but we give you specific solutions that will help your business.
Let's break it down the 5 steps:
Step 1: Awareness
Do people even know your business exists? That is the obvious first step in any marketing strategy. You need to get your name out to your target audience. How do you do that? Let's go through some of the different things you can do in no particular order.
Facebook Advertising – I would suggest you create a Facebook Business Manager account. This gives you a lot more options than your normal boost post. You can install the Facebook Pixel on your website which will help you track website visitors and re-target them through advertising. Make sure you are targeting your ideal customers including geographic location, age range and other options. When you can get specific with your targeting you have a much greater chance of converting customers. When doing advertising, make sure you are consistent with it. Pick a budget you can spread out over time rather than running a three day ad and then stopping.
Google AdWords – Before you just put your money into keywords do a little research. You want to find keywords that have low competition but decently high monthly search volume. If you just settle for keywords without doing any research you may end up paying an incredibly high cost per click. Same idea with Facebook advertising, make sure you pick a budget you can spread out over time. Don't just run an ad for a few days or a week and then stop. The point of the awareness stage is to consistently get your name in front of your potential customers over and over.
Video – Video can be a great way to get your business in front of potential customers. You can create videos on different aspects of your business, products, services, educate your potential customers on something, show behind-the-scenes, or feature employees. The great thing about video is you can use them in a variety of ways. You can put them on your website, blog, YouTube channel, social media, email marketing and more.
Mailers / Traditional Advertising – Traditional advertising methods may not have the sophisticated reporting and analytics that most online advertising methods have but it is still a viable option. With digital advertising / marketing you can get in-depth reporting like how many people clicked on the ad and actually went to your website or how many people actually saw your ad, etc. Traditional advertising like mailers will be able to tell you how many houses your business information got sent to, but after that, it is anyone's guess as to how many people actually read it. However, understanding that we are just trying to get people to know your business exists at this stage it is definitely still an option.
Conclusion – I would suggest doing a variety of things. Don't just stick with one thing to create awareness of your business. Pick the marketing initiatives that work best for you and stick with it consistently.
Step 2: Searchability
Ok, now that someone has heard about your business for the first time, what they are going to do? Search your business on Google. You need to make sure you show up in search over your competitors. This can be accomplished with a strong website, SEO, making sure your business is listed on as many directory sites as possible and making sure you come up in local map applications.
Listings – Every website has what's called a "domain authority." It is a number 1-100 that ranks how "trustworthy" your website is. The higher your domain authority the higher you are likely to be ranked, among other factors. One of the ways you can increase your domain authority is to have other "trustworthy" sites linking back to your website. Listing services link your website on a number of these sites to help increase your domain authority and help you get found more in search.
SEO – The basic premise of SEO is to help you get ranked higher for search terms. This can be accomplished by both on-site and off-site SEO work. Without going into detail, this is simply another option to help your website get ranked and show up higher in search when someone looks you up.
Blogging – This is another option that I suggest to a lot of companies. However, there are some things you need to be aware of. When choosing which topics to write about it is important to do some research. Similar to Google AdWords, you want to find topics that have low competition but enough search volume to make it worth your while. Blogging can be great because not only can it show you are an authority in a particular subject but you can use it as content in email marketing and your social media marketing.
Conclusion – The bottom line in this step is to make sure when someone searches your business or for your services that you actually show up. You don't want to do the work to create awareness for your business only to have it be difficult for people to find you online. That just means you are essentially doing all the work of promoting for your competitors.
Step 3: Reviews
Once someone finds your business online guess what they are going to do next. Look at your reviews and compare them to your competitors. When it comes to reviews there are three things you need to look at; rating, volume, and frequency. You might have a 5-star review but if you only have one review compared to your competitors who have fifty, you are missing out.
This one is pretty self-explanatory but if you don't have a great rating, or you feel you need more reviews, there is review software out there that can help automate the process of asking your customers to leave you a review. You really need at least a 4 star rating on multiple platforms to even be in consideration.
I would suggest also looking up your competitors and looking at what their star rating on Google, Facebook or any other sites are, as well as how many reviews they have.
If they have 100 reviews on Google you need to have more than that.
Step 4: Conversion
Are you making it easy for potential customers to covert? Do you have appointment schedulers, a live chat widget, e-Commerce, or anything else that pertains to your business to make it as easy as possible for someone to become a customer? Potential customers won't jump through hoops to do business with you nowadays.
Step 5: Experience
After someone becomes a customer what is your post-sale experience look like. Are you connecting with your customers on Instagram or LinkedIn? Are you posting pictures and videos of your happy customers, before and afters? If a customer comments on your social media or makes a post tagging your business or leaves a review are you responding to them? Are you finding ways to get customers to come back more frequently like email marketing or text message marketing?
Download our free PDF on the Complete Small Business Marketing Guide.
For more information on your social media presence and anything else to do with your marketing visit our website: https://maxexpousa.com/