In today's online world, rarely do people make purchases without checking the reviews first. Whether it is a product or a service, consumers want to know what other people have to say about it before they decide to take out their wallets. People trust what other consumers like them have to say, so here are some reasons why online reviews are absolutely essential for your brand.
1. Social proof drives purchases
We're all more likely to make a purchase if those around us– yes, even complete strangers– agree that the product or service is worthwhile. Online reviews are the best source of social proof, and they have a large impact on driving sales. If a product online has 5 stars and great reviews, customers are more likely to buy that product than another with a lower rating or no reviews.
2. They make your company more visible
Most shoppers start their search on Google or Bing when deciding where to buy something. These search engines have an algorithm that places brands with customer reviews and positive content at the top of the search results. When you're ranked higher, people tend to view your website as a leader in your industry, which leads to more exposure.
3. They make your company look trustworthy
Your company can build credibility from a steady stream of positive reviews. High ratings boost people's confidence in your brand and are much more likely to buy from you. Also, these high ratings can help expand your reach. When people have good things to say, they are more likely to share their reviews on more sites like Yelp, TripAdvisor, and FourSquare.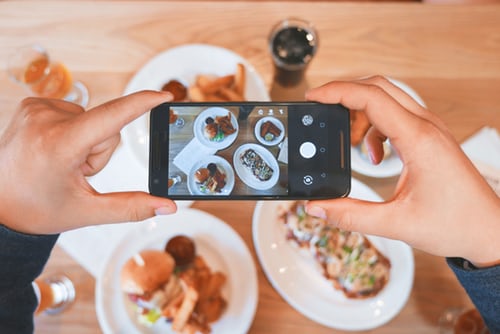 4. They are essential to the decision-making process
Almost two-thirds of shoppers believe that online reviews are an essential part of the decision-making process. If a customer is on the fence about purchasing a product or service, the reviews can either make or break a sale. A study by the Harvard Business School showed that a one-star improvement on Yelp leads to a boost of 5% to 9% on sales in the short term, meaning that reviews are a key element in sales!
5. They give you a direct link to customers
More than simply posting reviews, consumers today expect companies to respond to their comments, whether that be reinforcing positive reviews or rectifying a poor review. When a company responds to a poor review, the customer feels that even though they weren't satisfied with the product, the company is doing something to make up for it, which can change their initial impression from negative to positive. So, replying to customers, regardless of whether or not they have good or bad impressions of your brand, reinforces the idea that you are a company that truly cares about their customers.
The way you market your brand is important, but having people generate positive conversations about your brand can really help to enhance your message. And if you don't know where to start, we can help!
For more information & resources check out our website